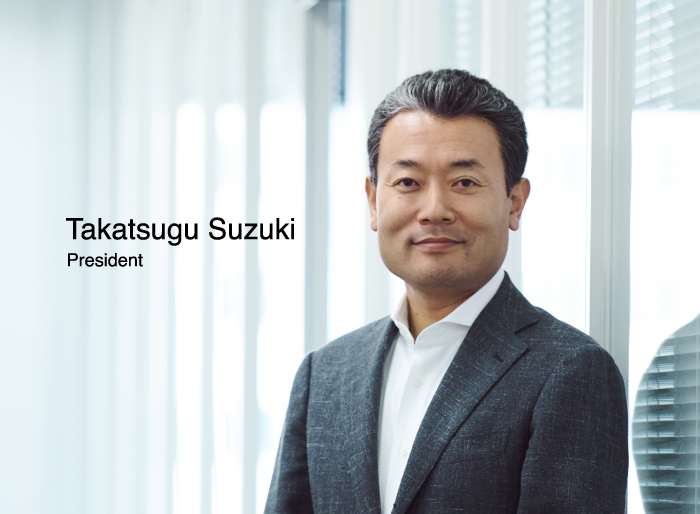 We would like to thank all of our shareholders for their continued support for our business.

Here at en Japan, since our establishment in 2000, we have developed our business with commitment to the quality of the services we offer. In our core service, the career change support website, en TENSHOKU, our staff members visit our client companies to do background research on the company, and reflect not only the company's strengths, but also its challenges, in the recruitment advertisement. In this way, we have concentrated our efforts on helping jobseekers who are looking for a career change to find a company that is the right match for them.

In 2014, we undertook a major overhaul of our services. We linked the information in our industry-first online company review site, KAISHA NO HYOBAN, with en TENSHOKU and added other innovations to further expand the provision of information from the jobseeker's perspective.
In our recruitment websites, including en HAKEN and MIDDLE NO TENSHOKU, and recruiting services website, en AGENTS, we have strived to achieve product design and operation not just pursuing quantity, but emphasizing quality for both jobseekers and companies. en HAKEN was ranked No. 1 in all categories in a survey conducted by a third-party organization in 2017.

Thanks to these efforts, a growing number of jobseekers are now taking advantage of our services, and satisfaction among our client companies has risen. These have helped us to grow our offerings into highly competitive services with many elements that differentiate our services from those of our competitors. In our education and evaluation services that are linked to our employment services, our goal is not to achieve the moment when a jobseeker is hired. Instead, by playing a role in our clients' business management with a goal to attain new recruits' "Success after Joining" the company, we have focused our efforts on raising the satisfaction of both jobseekers and our client companies.

With our service strengths and the success of our drive to strengthen our sales and marketing capabilities and improve our operational efficiency, we achieved favorable sales performances in all of our services for the year ending March 2018. Consequently, the results for the whole Group for the year greatly exceeded both the previous year's results and our projections made at the beginning of the year.
This prompted an upward revision of our medium-term management plan, which was first announced in May 2017. The revised targets for the year ending March 2020, the final year of the mid-term plan, are net sales of ¥55.2 billion and operating income of ¥11.7 billion.

Another milestone for this year has been the change in our stock exchange listing to Section 1 of the Tokyo Stock Exchange on June 11. We would like to express our sincere appreciation to the many people who have helped us to achieve this, including our shareholders, customers, and business partners.

We look forward to receiving your continued support for our ongoing efforts to expand our business and increase our corporate value.


en-japan inc.
Michikatsu Ochi, Chairman
Takatsugu Suzuki, President